On the 15th of July 2020, the IMLSN announced this year's winners of our Tutor Excellence award. Like last year, we were delighted to receive some high calibre applications from tutors throughout Ireland.
Our panel of international judges decided to award four wonderful tutors this prestigious award which recognises their substantial contributions to mathematics learning support.
In no particular order, the 2020 winners are: Pádhraic O'Hanrahan and Aisling McGlinchey from Maynooth University. Kevin Sewell from UCD and Bram Siebert from the University of Limerick.
Unfortunately, due to Covid-19, we were unable to present the awards in person to the winners, but they were kind enough to send us in a picture of them with their trophy.
The IMLSN committee would like to thank all the applicants and our panel of judges for all their hard work, and we wish to acknowledge the Irish Mathematical Society for their generosity in sponsoring this award.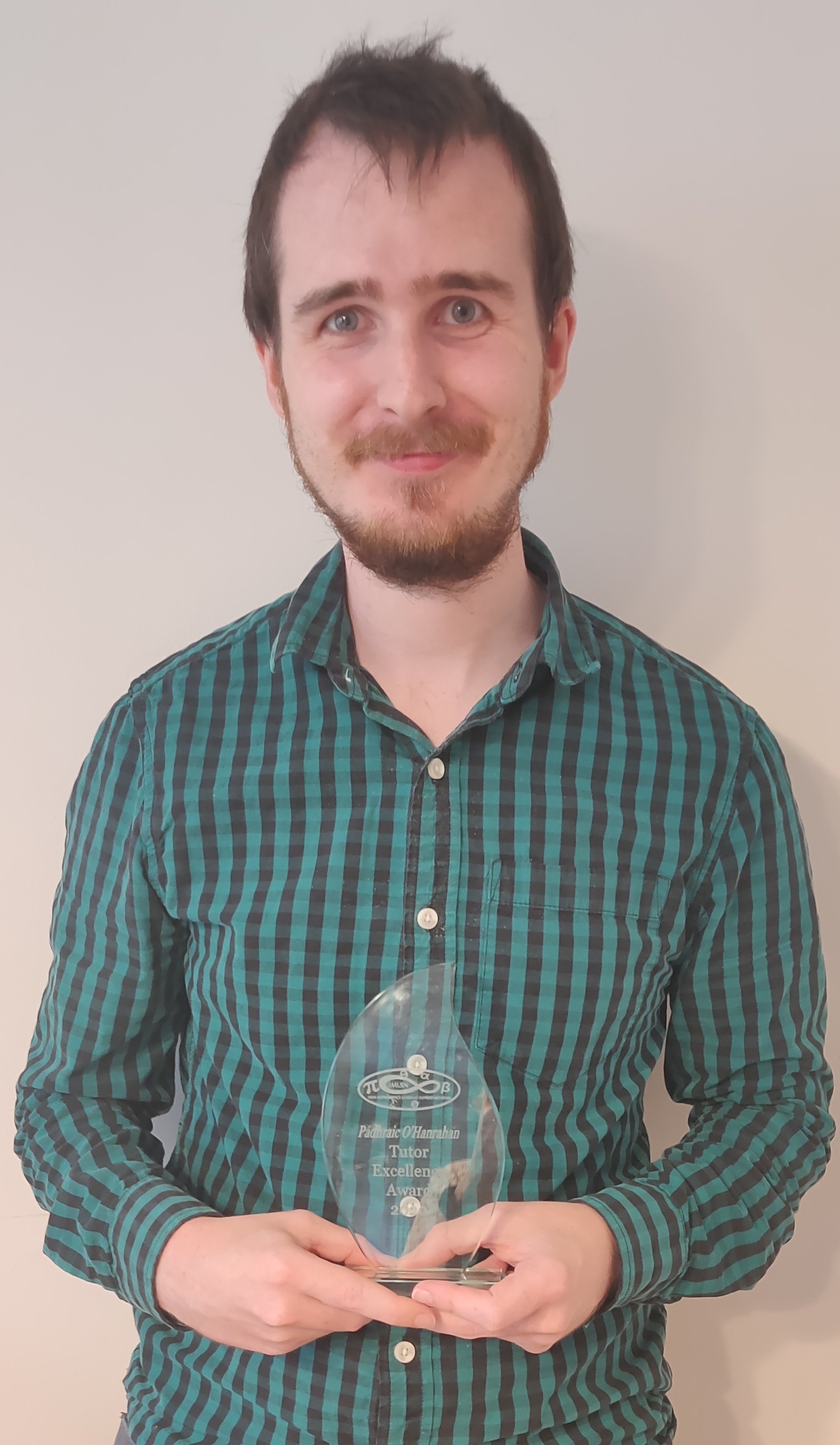 Pádhraic O'Hanrahan, Maynooth University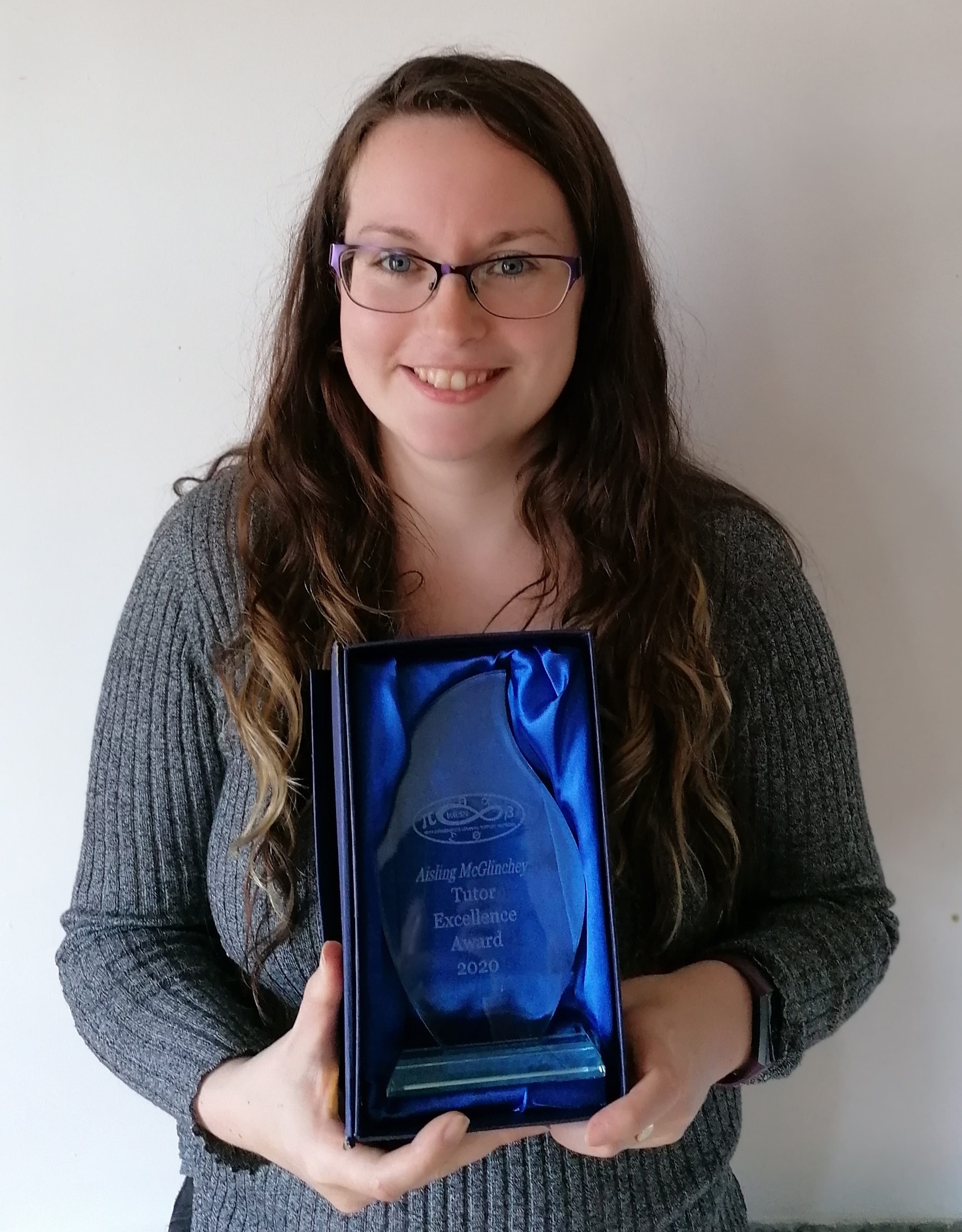 Aisling McGlinchey, Maynooth University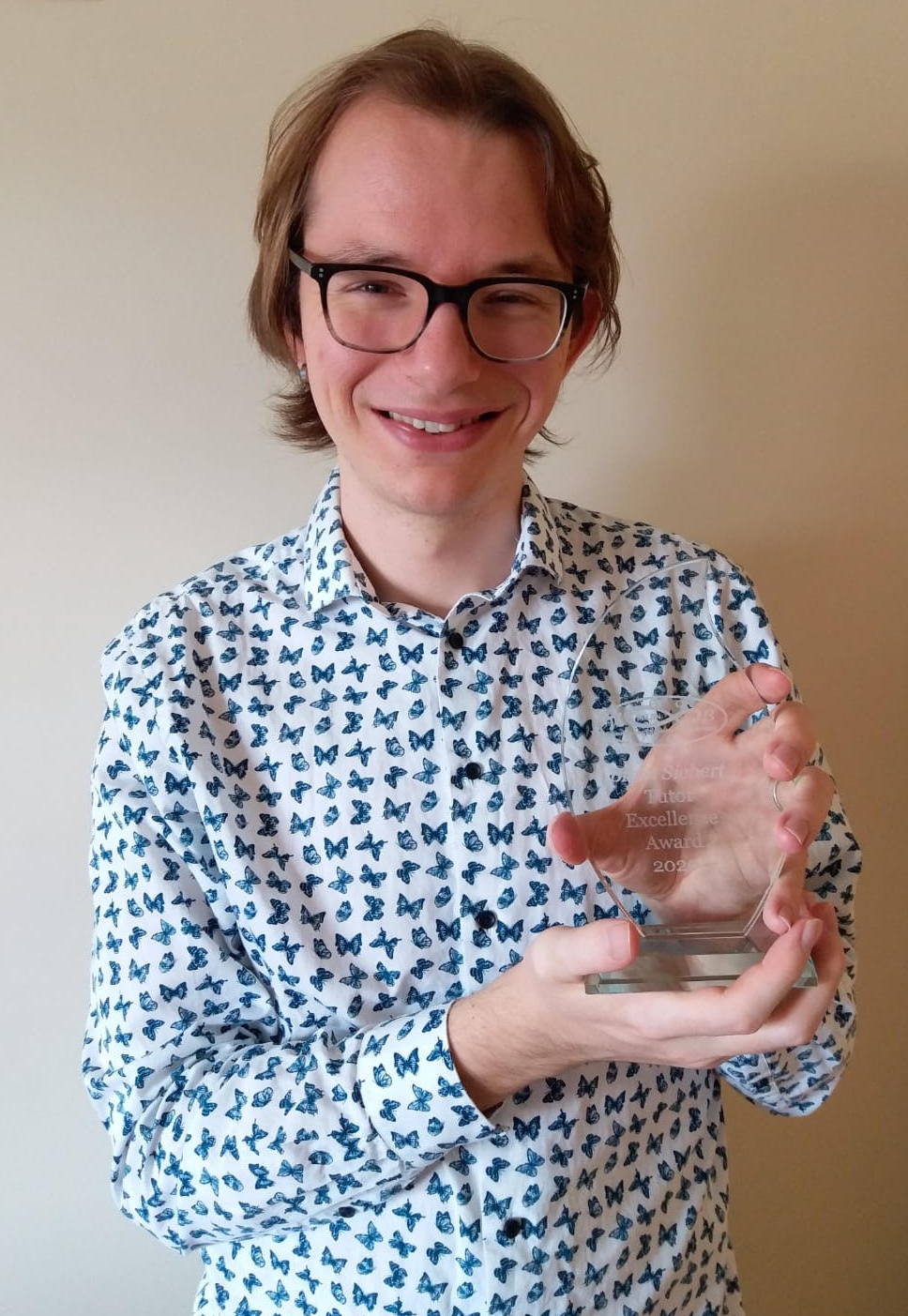 Bram Siebert, University of \Limerick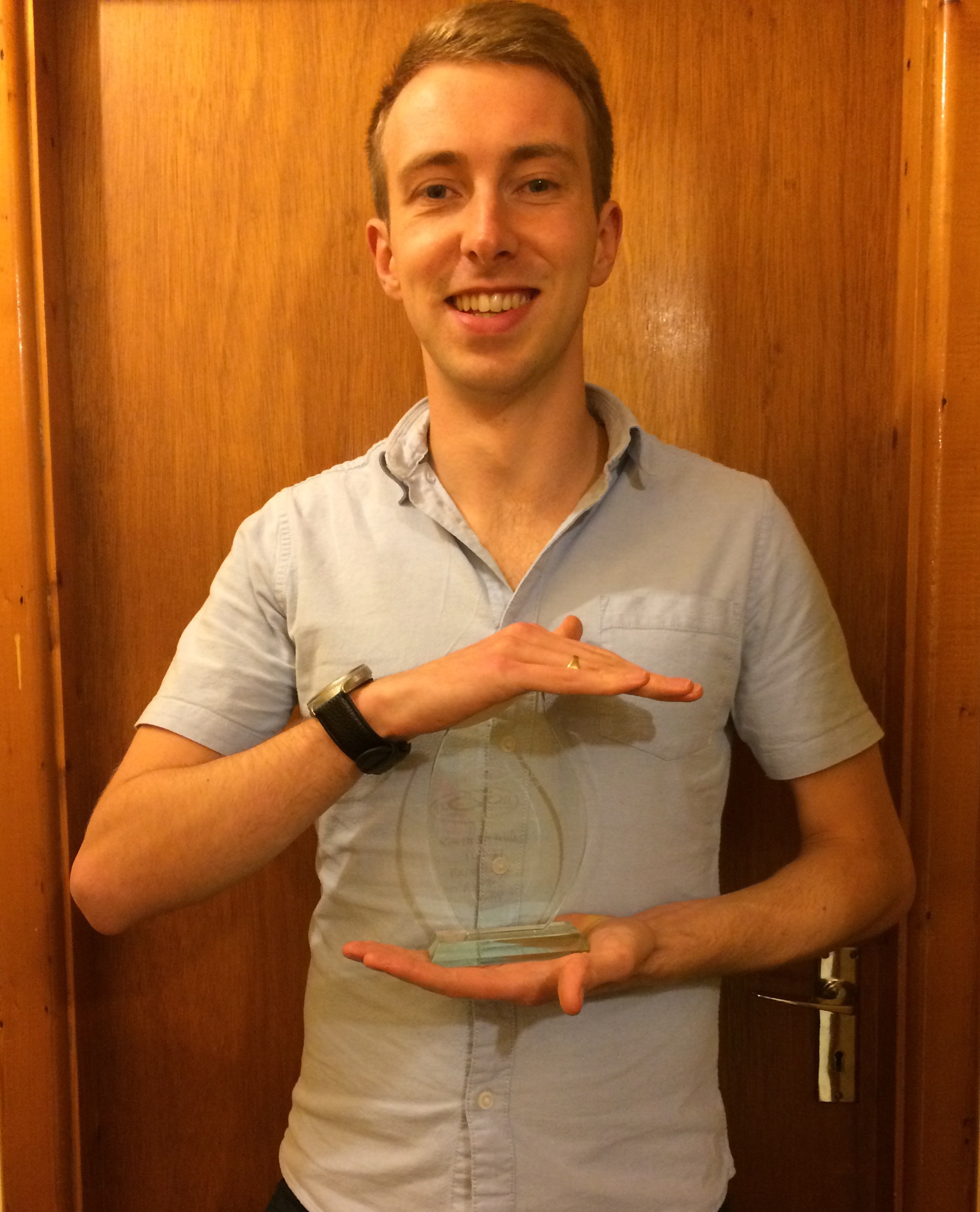 Kevin Sewell, UCD